Book a Private Event
Make your special occasion a Radiant one! We offer a mix of colorful and versatile spaces that make our brewery a memorable and inviting venue for any event. *Holiday Special* For December and January bookings, we have specialty offers for Mondays – Thursdays. Let us know if you are interested by checking the box in our form.
We have three unique areas that can be used individually, or in combination, depending on your event size and personal preference. Our entire venue can accommodate up to 150 guests.
Share some details and we will get in touch with you to bring your event to life.
Get Started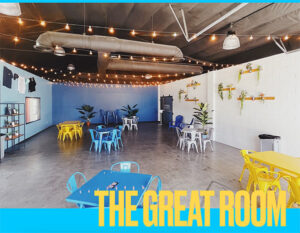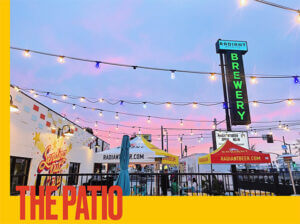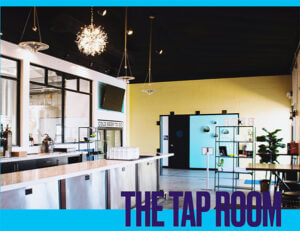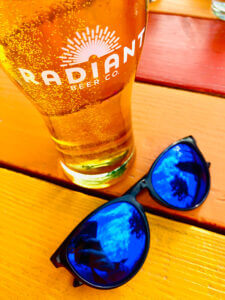 Frequently Asked Questions
Can my group just stop by or do we need to book a reservation?
Seating is first come, first served. If you want to ensure you have a space for your group, we recommend booking a reservation or private space.
Do I have to pay or put a deposit down for a reservation?
We can accommodate reservations up to 2 tables (12 seats) at no charge. Please
e-mail [email protected] to reserve. If you'd like space for more than 2
tables, you will need to book a private space, which does require a deposit.
Can I bring my own food for my group?
You can bring in to-go food for your group, but are not permitted to bring in items
that need to be held at temperature (i.e. no chafing trays, ice buckets, crock pots,
etc). We work with several local food trucks and often have one on site. Our food truck calendar can be found here.
Can I bring in my own additional alcohol for a private space rental?
No, we are only permitted to serve what alcohol we produce here. We have
additional options for private events that we can provide through our distributer.
Are kids allowed in the Tasting Room? Dogs?
Yes, supervised guests under 21 yrs old and dogs held on leashes are permitted in the Tasting Room and on the Patio.
Have other questions? Please email [email protected]